Headaches can become so severe they could blind a horse are incapacitating and complicated. When serious medical reasons for the headache(s) have been ruled out and you are still living in pain it is time to find some gain by looking at the issues from a new perspective. Dysfunctional breathing patterns, poor spinal support, and imbalances in the skull, just to name a few can all contribute to incapacitating headaches; however, these issues frequently don't show up on scans or tests. Looking at the bigger picture of habitual patterns and kinesthetic actions can change these patterns for life.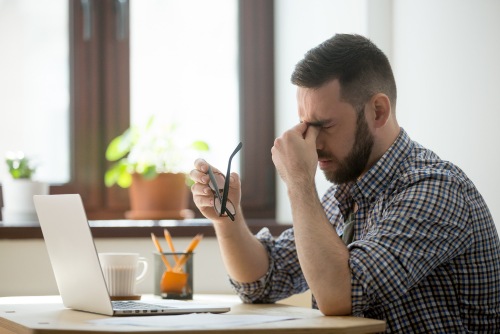 "Pain in your head can stop you cold in your tracks."
Headache Ailments That I Treat
Migraine Headaches
We can help to identify the underlying causes of migraines and develop a customized treatment plan to address them. Physical therapy treatments for migraines may include exercises to improve posture and strengthen the neck muscles, relaxation techniques to reduce stress, and education on how to avoid triggers.
TMJ Headaches
Lorem ipsum dolor sit amet, consectetur adipiscing elit, sed do eiusmod tempor incididunt ut labore et dolore magna aliqua. Ut enim ad minim veniam
Tension Headaches
Lorem ipsum dolor sit amet, consectetur adipiscing elit, sed do eiusmod tempor incididunt ut labore et dolore magna aliqua. Ut enim ad minim veniam
Cluster Headaches
Lorem ipsum dolor sit amet, consectetur adipiscing elit, sed do eiusmod tempor incididunt ut labore et dolore magna aliqua. Ut enim ad minim veniam
Optic Headache
Lorem ipsum dolor sit amet, consectetur adipiscing elit, sed do eiusmod tempor incididunt ut labore et dolore magna aliqua. Ut enim ad minim veniam
Acephalgic Migraine
Lorem ipsum dolor sit amet, consectetur adipiscing elit, sed do eiusmod tempor incididunt ut labore et dolore magna aliqua. Ut enim ad minim veniam
Sinus Headaches
Lorem ipsum dolor sit amet, consectetur adipiscing elit, sed do eiusmod tempor incididunt ut labore et dolore magna aliqua. Ut enim ad minim veniam