Knees are fun joints but not when they hurt. They are fun because they allow us to run, jump, climb, hike, get in and out of chairs, and many other activities but when they hurt, or they don't work well, we need to look beyond the simple hinge we call the knee joint in the middle of the leg.
We evaluate your entire system from the floor to the top of your head to ensure all the parts are working together for optimal function. We have a proprietary system that enables your brain and body to integrate all the parts in this column and stop the knee pain, and the medications and prevent surgery or manipulation under anesthesia.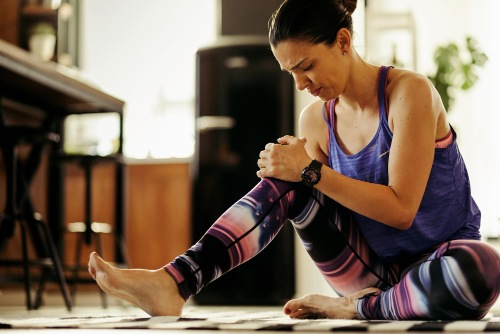 "Knees represent our flexibility in life"
Knee Ailments That I Treat
Arthritis
We can design a customized therapy program that may include exercises, stretching, manual therapy, and electrical stimulation. In addition, a physical therapist can provide education on ways to reduce knee pain and prevent further damage.
Meniscus Tears
Lorem ipsum dolor sit amet, consectetur adipiscing elit, sed do eiusmod tempor incididunt ut labore et dolore magna aliqua. Ut enim ad minim veniam
Anterior Cruciate
Lorem ipsum dolor sit amet, consectetur adipiscing elit, sed do eiusmod tempor incididunt ut labore et dolore magna aliqua. Ut enim ad minim veniam
Knee Fracture
Lorem ipsum dolor sit amet, consectetur adipiscing elit, sed do eiusmod tempor incididunt ut labore et dolore magna aliqua. Ut enim ad minim veniam
Knee Tendon Tear
Lorem ipsum dolor sit amet, consectetur adipiscing elit, sed do eiusmod tempor incididunt ut labore et dolore magna aliqua. Ut enim ad minim veniam
Knee Ligament Injury
Lorem ipsum dolor sit amet, consectetur adipiscing elit, sed do eiusmod tempor incididunt ut labore et dolore magna aliqua. Ut enim ad minim veniam
Patellar Tracking Disorder
Lorem ipsum dolor sit amet, consectetur adipiscing elit, sed do eiusmod tempor incididunt ut labore et dolore magna aliqua. Ut enim ad minim veniam