We give little to no thought to our feet until these supporting parts are screaming in pain like a goblin on Halloween.
Yet the stress we put through our feet is impressive. When we can stack and move our body on top of our feet with ease and grace because of all the parts to work well together this balances the stress put through the feet. There is a solution and it comes from looking at how the body stacks up on top of the feet and how the feet are working against the ground. There are 21 joints in the foot which need to work together as you move from one surface to another and one activity to another. These structures in your feet need to be integrated to enable your whole body to function well.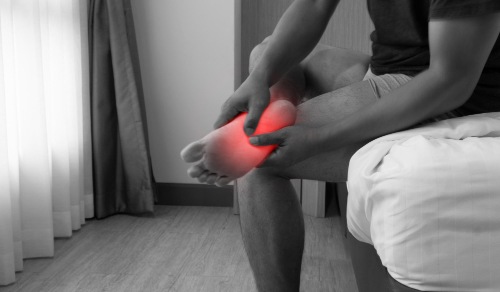 "Feet are our foundation, our ground and we ignore them until they are screaming."
Foot Ailments That I Treat
Plantar Fasciitis
Physical therapy can work to stretch and strengthen the muscles and ligaments in the foot, which can help to reduce pain and inflammation. In addition, we can give guidance on proper foot care, such as wearing supportive shoes and using icing and heat treatments.
Posterior Tibial Tendonitis
Lorem ipsum dolor sit amet, consectetur adipiscing elit, sed do eiusmod tempor incididunt ut labore et dolore magna aliqua. Ut enim ad minim veniam
Heal Spurs
Lorem ipsum dolor sit amet, consectetur adipiscing elit, sed do eiusmod tempor incididunt ut labore et dolore magna aliqua. Ut enim ad minim veniam
Tarsal Tunnel Syndrome
Lorem ipsum dolor sit amet, consectetur adipiscing elit, sed do eiusmod tempor incididunt ut labore et dolore magna aliqua. Ut enim ad minim veniam
Bunions
Lorem ipsum dolor sit amet, consectetur adipiscing elit, sed do eiusmod tempor incididunt ut labore et dolore magna aliqua. Ut enim ad minim veniam
Hammertoe
Lorem ipsum dolor sit amet, consectetur adipiscing elit, sed do eiusmod tempor incididunt ut labore et dolore magna aliqua. Ut enim ad minim veniam
Metatarsalgia
Lorem ipsum dolor sit amet, consectetur adipiscing elit, sed do eiusmod tempor incididunt ut labore et dolore magna aliqua. Ut enim ad minim veniam
Turf Toe
Lorem ipsum dolor sit amet, consectetur adipiscing elit, sed do eiusmod tempor incididunt ut labore et dolore magna aliqua. Ut enim ad minim veniam
Morton's Neuroma
Lorem ipsum dolor sit amet, consectetur adipiscing elit, sed do eiusmod tempor incididunt ut labore et dolore magna aliqua. Ut enim ad minim veniam