The neck is the essential support for our heads, controlling where we look and how fast we can look there. When the neck ain't happy, ain't no body happy. Learning how to use the muscles in the body to support the neck resolves the tension, improving breathing and circulation and function in many ways. We use specific tests to determine how your body parts can work together with your neck to help you feel your best every day.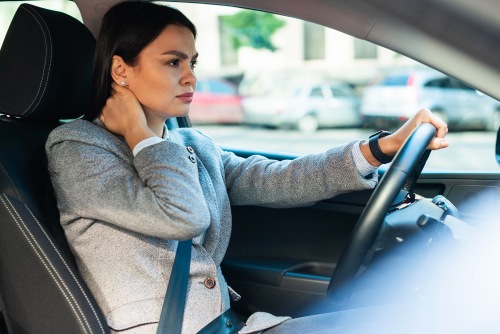 "The head determines our direction. The neck controls the head."
Neck Ailments That I Treat
Osteoarthritis
We can develop an individualized therapy program that includes exercises, stretches, and manual therapy techniques. Ultimately, the best approach for neck pain will vary from person to person.
Spinal Stenosis
Lorem ipsum dolor sit amet, consectetur adipiscing elit, sed do eiusmod tempor incididunt ut labore et dolore magna aliqua. Ut enim ad minim veniam
Herniated Disc
Lorem ipsum dolor sit amet, consectetur adipiscing elit, sed do eiusmod tempor incididunt ut labore et dolore magna aliqua. Ut enim ad minim veniam
Pinched Nerve
Lorem ipsum dolor sit amet, consectetur adipiscing elit, sed do eiusmod tempor incididunt ut labore et dolore magna aliqua. Ut enim ad minim veniam
Muscle Strain
Lorem ipsum dolor sit amet, consectetur adipiscing elit, sed do eiusmod tempor incididunt ut labore et dolore magna aliqua. Ut enim ad minim veniam
Disc Degeneration
Lorem ipsum dolor sit amet, consectetur adipiscing elit, sed do eiusmod tempor incididunt ut labore et dolore magna aliqua. Ut enim ad minim veniam